Periodontal Therapy

Phoenix, AZ
What is Periodontal Disease/Gum Disease?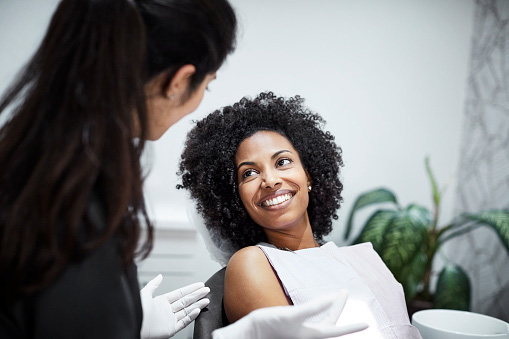 If you experience gum bleeding and a foul odor from your mouth, you may have gum disease. The most common cause of gum disease is the accumulation of bacterial plaque that infects the tissue supporting your teeth.
Since gum disease is quite often painless, you may not know you have it. However, it has various stages. At Implant and Periodontal Wellness Center of Arizona, Ronald Watkins, DDS, MS and , we can help you identify if you have gum disease.


Advanced Gum Disease is Called Periodontitis

The earliest stage of gum disease is known as gingivitis. During this stage, your gums may appear inflamed and may bleed while brushing your teeth. At this stage, there is mild damage to the soft tissue, which is reversible. However, if the disease is allowed to progress, it can transform into periodontitis.
Periodontitis is marked by inflamed and bleeding gums, bad breath, and pus. You may also see your gums pulling away from your teeth, resulting in deep gum pockets that harbor bacteria and tartar. If left untreated, this disease will damage your gums, ligaments, and even the supporting bony structures of your teeth. In time, you will notice that your teeth are wiggling and may eventually fall off.
Periodontitis does not just affect your oral health; it also has an adverse impact on your overall health. Research has shown that gum disease is associated with various other chronic diseases of the body, including diabetes, arthritis, stroke, heart attack, respiratory disease, and Alzheimer's disease. It may also result in premature labor in expectant mothers and low birth weight of the baby.
The damage caused by advanced periodontitis is irreversible. Once your gums are destroyed and your teeth are lost, there is no bringing them back. Moreover, periodontitis is a chronic disease that has no cure. However, at Implant and Periodontal Wellness Center of Arizona, we can help treat your gum disease with various periodontal therapies and techniques.


Role of Periodontal Therapy

The good news is that gum disease can be stopped in its tracks. Treatment is most effective if periodontal disease is detected in its initial stages.
Although many people take care to brush their teeth twice a day and floss their teeth at least once a day, sometimes simple oral care at home is not enough to keep your teeth and gums risk-free. That is why Ronald Watkins, DDS, MS and at Implant and Periodontal Wellness Center of Arizona strongly recommend that you keep your six-month routine dental appointments so that we can check the health of your gums and teeth and ensure that if you have any issues, we can nip them in the bud in its earliest stages.
People who have been diagnosed with gum disease may be required to visit more frequently, possibly every two to four months so that we can treat the active gum disease. Depending on the extent and severity of your gum disease, we will create a personalized periodontal therapy plan for you.


Read More About Our Periodontal Therapy

If you suspect you have periodontal disease, do not wait for it to get worse. Call us at (480) 504-0506 to schedule your periodontal therapy appointment with us today.